Who We Are
About Personal Response Corp.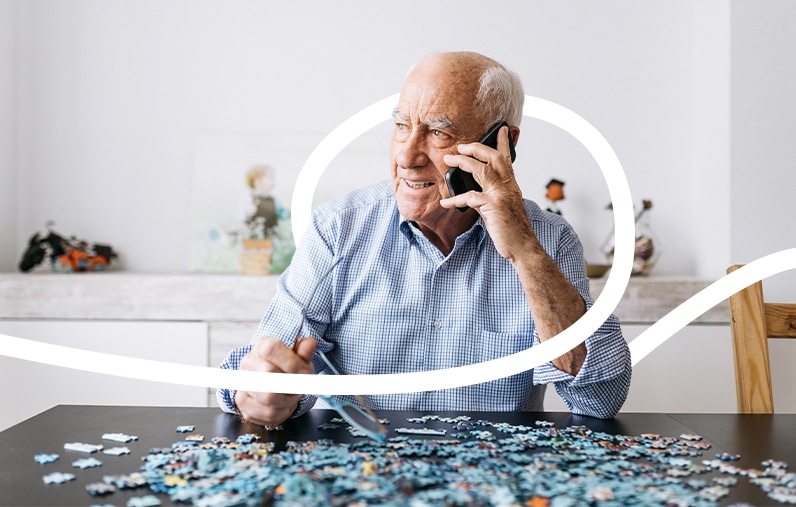 Help at the Push of a Button
Over the years, Personal Response Corp. has emerged as a leader in its field, providing personal emergency response systems (PERS) throughout the U.S. We offer multiple PERS to fit the different needs and lifestyles of our customers. Personal Response Corp. offers first-class customer service and support via its state-of-the-art monitoring center.
Today, Personal Response Corp. is recognized as a trusted and technologically advanced PERS provider. Personal Response Corp. is a subsidiary of Connect America, the nation's largest independent provider of PERS.
​
We are the leading provider of personal emergency response systems (PERS) with more than 900,000 active subscribers and operations throughout the U.S. and Canada. In 2021, Connect America acquired Lifeline's Aging and Caregiving Business, and together we are proud to say that we have protected more than 10 million lives and are in more North American households than any other competing technology.
Our next-generation digital health and safety platform, integrates PERS technologies, remote patient monitoring (RPM), and medication management with a suite of supporting tech-enabled services, including AI-enabled virtual assistance and support for social determinants of health (SDoH) needs. With robust analytics to understand critical changes in an individual's health and mobility, Connect America Home helps deliver dramatically better outcomes and more holistic care for individuals and their caregivers.
Based in Bala Cynwyd, Pennsylvania, Connect America has been helping aging and at-risk individuals live safely in their homes for more than 45 years. With over 1,500 employees and 20 field service locations, we reliably deliver connective care solutions to more than 3,000 provider partners and health plans.
Why Choose Connect America

Proven
For over 45 years, our connected health platform has been the safe, reliable choice for individuals, health plans and providers nationwide.

Trusted
More than 3,000 provider partners and health plans in the U.S. trust Connect America for delivering access to safety and care while preventing unnecessary hospitalizations.

Reliable
Our systems process over 850,000 emergency signals and data transmissions each month and protect more than 900,000 subscribers.

Efficient
Simplicity and ease-of-use allow our connected health platform to be deployed quickly and efficiently across large and diverse patient populations.

Scalable
With over 1,500 employees and 20 field service locations in the U.S., our expert advisors build and customize systems that help effectively manage at-risk populations.

Value-Driven
Our value-based innovation and commitment to quality care enable our health partners to achieve their targeted quality, health and financial outcomes.
The Connect America Family of Brands
Join Our Growing Team
At Connect America, you'll find a hardworking team of passionate professionals dedicated to changing lives every single day.
Ours is a collaborative culture where every voice counts and everyone – from our leadership team to our emergency response operators – is treated with respect. We understand that our employees are at the heart of our success as a company, and we are proud to provide the tools and support necessary for growth, including quality development programs and relevant on-the-job training.
If you're ready to join a spectacular team where performance is rewarded and what you do really matters, Connect America is the perfect place for you.